kikimay
If you haven't seen the episode yet and you don't want me to ruin it for you
- YAAAAASSS ARYA STARK! YESSS!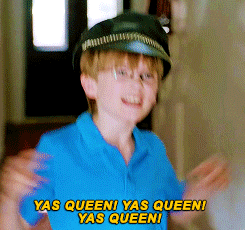 The whole opening scene was priceless. At first I thought it was a flashback and then I immediately realised. What can I say? I love this tiny, incredible, murderous girl! Finally she's working for her vengeance and all the time she spent - frankly boring us, lol - with her storyline is paying off. GET THEM ALL, GIRL! GET THEM ALL!
I enjoyed the bit were she revealed her true purpose to the Lannister soldiers and, of course, they couldn't believe her since she was "just a girl".
Such deception!
I expect her to become a dark legend and spread terror and paranoia among the Seven Kingdoms. YASSS.
- SANSAAAAAAAAA!
Why Stark girls are so great? I'm 3000% here to follow her storyline and see her play the game. Let her murder Littlefinger, please! *____*
- Finally Bran and Meera arrived at the gates of the Great Wall. Protect them.
- Now we have a much more black and white distribution among the characters with Cersei and Euron being the clearly "evil ones" and Dany & Jon being the ones who work to save lives. I expect things to get more complicated as the season unfolds, but I'm also here with the capital H for mad queen!Cersei. Not even sorry.
- And I know that many people found the whole "Dany coming back to Dragonstone" sequence unnecessary, but I love it. I have a thing for women + power walks. Sue me, part 3059